Welcome to the Landmark Hotel!
Restaurant

Free Internet Access

Coin-operated Laundry

Ample free parking

L.C.B.O. Liquor Store Oulet

Sports Bar

Fax and photocopy service

24 hour Shuttle service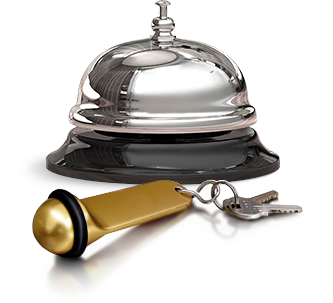 Landmark Hotel
Welcome to Thunder Bay\\'s Landmark Hotel! We are conveniently located at the corner of Dawson Rd (Hwy 102) and the Trans-Canada highway (Hwy 11/17) next to the County Fair Plaza.
We invite you to enjoy our pool, sauna, hot tub and restaurant during your stay in Thunder Bay Ontario Canada. You and your family can enjoy hours of fun in our tropical pool area from a poolside room. The waterslide is a real hit with kids of all ages and lots of fun at poolside birthday parties.
Our friendly and knowledgeable staff would be pleased to guide you to points of interest in and around Thunder Bay. If your flying into Thunder Bay for medical services, ask about our special rates and shuttle services.
Should you have any questions about our hotel or its many features, please call our toll free number and one of our service representatives would be pleased to help you!
For reservations call 807-767-1681 or toll-free at 800-465-3950.
Contact Us
Customer reviews
Gabriel 05.11.2015

Once again I found myself staying at the Landmark Hotel because of a medical emergency and once again I found the staff to be amazing! My stay lasted for 6 weeks (with my large dog) and the staff and management did everything they could to accommodate my needs.

Lora 20.07.2015

Stayed here in July on way to S Ont. for 1 night. Room was clean, in good condition, and we slept well after an enjoyable time at the pool/hottub. Dinner at the inhouse resturant was quite good, the server acted like an old friend. He showed us several of the works of art ( fabulous paintings by Manitoba artist Jeff.

Nick 10.03.2015

My sister and I stayed in this room for about 5 days and enjoyed our stay. We were visiting a third sister who was in hospital . The free shuttle service was a very nice added touch and all staff were very friendly and accommodating. I have no complaints at all with our room and any of the staff.
Contact Us